USDA updates LIP payment rate after urgent requests
USDA updates LIP payment rate after urgent requests
Rate change will assist Midwest producers hard-hit by heat and humidity.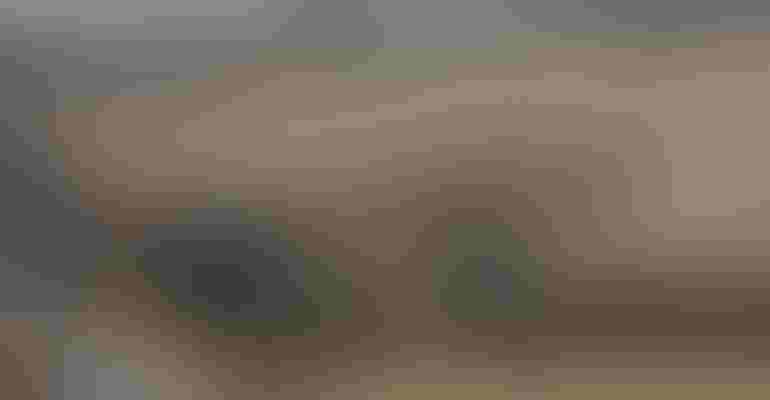 The USDA's Farm Service Agency (FSA) has announced it is updating the Livestock Indemnity Program (LIP) payment rate to support Midwest livestock producers who have lost cattle to the extreme heat and humidity experienced this summer. To help indemnify ranchers to reflect a trend towards higher cattle weights in feedlots, the 2023 LIP payment rate for beef calves over 800 pounds will increase from $1,244 per head to $1,618, an increase of $374. The announcement comes after stakeholders had expressed the payment rates were not reflective of the losses being suffered.
FSA Administrator Zach Ducheneaux says the recent heat domes plaguing many parts of the country "have proven to be unsurvivable for some animals."
With higher temperatures and the trend towards higher weights in feedlots, "it became clear that USDA's Livestock Indemnity Payment rates were not reflective of the true market value for cattle."
Ducheneaux says, "This change will better indemnify the investments producers have in the livestock they raise, and we will continue to find flexibilities where possible to help our farmers and ranchers in the wake of climate-related impacts."
LIP provides benefits to livestock owners and some contract growers for livestock deaths exceeding normal mortality from eligible adverse weather events, certain predation losses and reduced sales prices due to injury from an eligible loss. Indemnity payments are made at a rate of 75% of the prior year's average fair market value of the livestock.
The updated LIP payment rate is effective immediately and will be applied retroactively starting Jan.1, 2023, for all eligible causes of loss including excessive heat, tornado, winter storms, and other qualifying adverse weather. Producers who have already received LIP payments for 2023 losses will receive an additional payment, if applicable, commensurate with this updated rate.
FSA says that it recognizes annual update of LIP payment rates does not account for the volatile nature of livestock markets and is further exploring flexibilities to establish more current payment rates.
Nebraska Gov. Jim Pillen thanked Agriculture Secretary Tom Vilsack for answering his call to boost the payment rate. Gov. Pillen had contacted Sec. Vilsack in early August when it became apparent that cattlemen would suffer losses due to the combination of high temperatures, high humidity and lack of air movement – a trifecta of weather conditions that took its toll on livestock across the state.
"The ag industry is often at the mercy of weather completely outside the control of an individual producer. The extremely hot temperatures and humidity that we have experienced over the past month are a good example of that," said Gov. Pillen. "Even by doing all they could to protect their animals, producers still experienced some death loss. More work needs to be done, but I commend Sec. Vilsack and his team for understanding our situation in Nebraska and making administrative tweaks to improve program outcomes which will ensure producers are compensated in a timely fashion and at a more appropriate market rate."
Gov. Pillen continues to urge producers to do their part and report losses to their county Farm Service Agency (FSA) offices. County FSA offices can help determine eligibility for federal assistance for producers who were adversely affected by any extreme weather event in 2023. Losses that occurred within the past month should be reported as soon as possible. A notice of loss is required to be documented and reported to the local FSA within 30 days of the loss becoming apparent.
"While there is no way to get a complete accounting of how many cattle were lost this summer, this rate increase will go a long way toward helping producers recover," said Gov. Pillen. "At the time this weather event occurred, animals were ready for market, which means they were more valuable. Owners are deserving of a higher rate of compensation."
Subscribe to Our Newsletters
BEEF Magazine is the source for beef production, management and market news.
You May Also Like
---