Youth in ag continue to shine even during a global pandemic
Youth in ag continue to shine even during a global pandemic
Farm and ranch kids work to provide new opportunities to engage in the COVID-19 era, while also placing a spotlight on the topic of mental health in youth.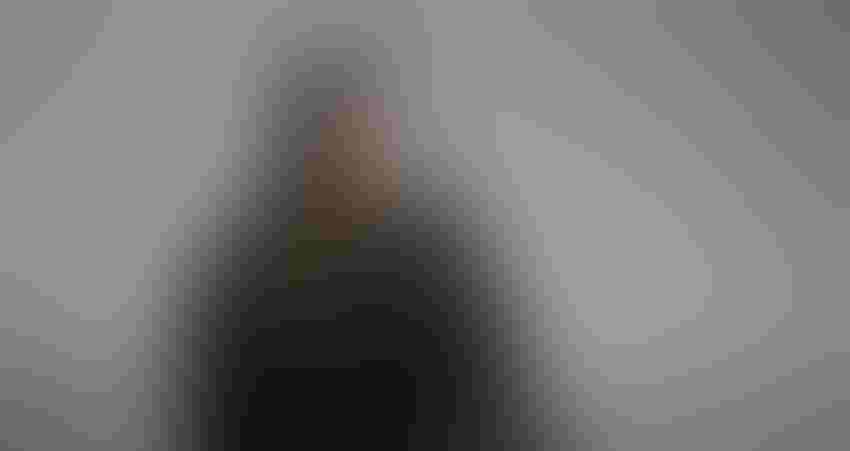 I can't believe I missed celebrating National 4-H Week on Oct. 4-10. I always love any excuse to highlight outstanding kids in agriculture and their achievements in leadership, community service, entrepreneurship and innovation.
Just when I thought I missed a timely topic, I was reminded that this week the 93rd National FFA Convention & Expo is scheduled. The event will certainly look different this year due to COVID-19; however, for all of us FFA alumni, fans and supporters, we can now tune into the livestream broadcast each day by clicking here.
Every industry, including agriculture, has been impacted by this global pandemic and economic crisis we currently find ourselves in. From the loss of life to the loss of jobs and financial security, the ramifications of this virus are multi-faceted and long lasting.
In the beef cattle industry, we've dealt with depressed markets, packing plant closures, interrupted supply chain issues and shortages in the meat case, which have impacted both producers and consumers. Within our animal agricultural community, we have also felt a loss on a personal level as many of our beloved traditions and events have been stripped away. Rodeos, county fairs, state fairs, and most recently, major events such as the Fort Worth Stock Show and National Western Stock Show, have been cancelled or postponed.
These events not only support the local communities and businesses where they are held, but they also provide valuable "classrooms" for our farm and ranch kids. It's these events where they can test drive the skills they've worked so hard on at home. It's these events where we see young people developing the tools they'll need to thrive in the real world. And it's in these events where families and friends spend time together, supporting one another, competing and networking in this tight-knit industry that we all love and hold so dear.
It's truly sad to see these opportunities be lost to our nation's youth, and one has to wonder how these kids are navigating through these troubling times. However, it's also exciting to see how these kids are adapting and rising to the occasion in new and creative ways.
From new cattle events started on a grassroots level to virtual classes and contests kids can participate in, we are finding new ways to provide avenues for these kids to learn, explore, engage and connect. It's a wonderful thing to see!
And if you're in need of some inspiration and motivation, it's our nation's youth who can provide it. One doesn't have to dig too far to find these amazing kids in action, and today, I would like to share a few examples.
Micah Palacios, age 19, is a Texas 4-H kid who was recently featured in People magazine on the International Day of the Girl. Palacios is passionate about destigmatizing mental illness in youth, and her work has also been featured in Teen Vogue.
According to AgriLife Today, "Before this recognition in People, Palacios received national attention from the National 4-H organization when she was chosen for a 4-H Youth in Action Pillar Award for her youth mental health education and awareness efforts."
You can read her full story here.
Also, check out a National 4-H video about her work on youth mental health awareness by clicking here.
Another video called "4-H At Home" featuring Palacios and actress Sophia Bush can be watched here.
On the topic of mental health awareness during a pandemic, several 4-H clubs have teamed up to provide a virtual game night for kids who are isolated at home alone.
According to Spectrum Local News in New York, "Community group leaders have gotten creative to keep members involved in programming. Typically, a community club would meet after school in a leader's home, but now those have to be done virtually.
"PDF-based classrooms are used to teach about animals, and virtual workshops show off skills, like how to geocache. Those skills have been particularly important because students can put them to use on their own, safely distanced from other people while getting outside.
"Virtual game nights and escape rooms are helping to keep kids socializing with their peers, even though they can't do it face to face.
"Linda Brosch, the coordinator for Oswego County, says while none of this is ideal, being able to adapt and change with situations is what 4-H is all about.
"'In 4-H, we make the best better,' Brosch said. 'We take whatever situation we're given, and we find the positive and we make it better.'"
Do you have an inspiring story of agricultural youth in action? I would love to hear it! Email me at [email protected] and you may see your story featured in an upcoming BEEF Daily blog!
The opinions of Amanda Radke are not necessarily those of beefmagazine.com or Farm Progress.
Subscribe to Our Newsletters
BEEF Magazine is the source for beef production, management and market news.
You May Also Like
---