5 Trending headlines in the beef world 122217
5 Trending headlines in the beef world
Here's a look at 5 headlines that you don't want to miss this week. Check out these five stories that are impacting beef production and farms this week. 
1. Hot, dry summer
It has been a dry summer this year across the United States. The eastern portion of the country has gotten some rain in the past week. However, Texas has been inundated with dry, hot weather. And the dry conditions have been spreading across the country. The dry conditions have meant more cattle being sold off at auctions especially in Texas due to the pasture conditions and the cost of hay.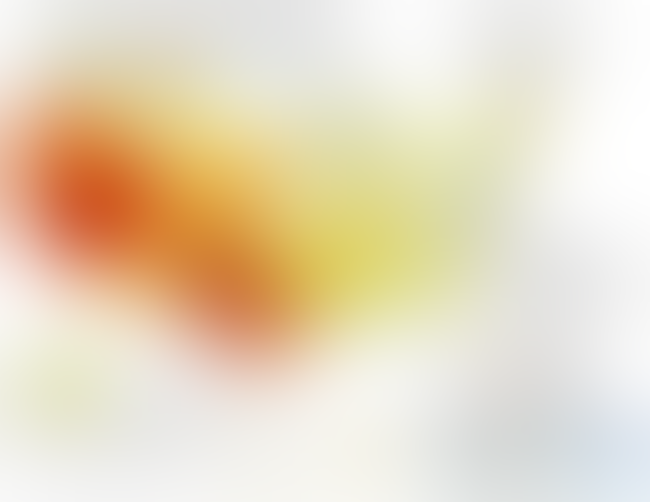 2. House ag chair announces bill to support small cattle farmers
House Agriculture Chairman David Scott announced the intention to introduce a bill to help small family farmers and ranchers and address the national crisis in our nation's beef supply chain.
The bill creates a new program that strengthens the federal safety net and makes insurance products work better for small cattle farmers and ranchers, both in terms of coverage and accessibility.
The second pillar establishes a grant program at USDA to help small farmers and ranchers and producer-owned cooperatives to undertake innovative business initiatives.
By developing more direct-to-consumer and direct-to-institution markets, the legislation will give small farmers and ranchers more control over where they sell their cattle or meat products and provide them with opportunities to add value to their products and increase their profitability, according to Scott.
3. Proposed cattle bill causes beef among Texas ranching community
The Texas cattle community is looking at a proposed bill that critics believe will stress regional producers.
The Cattle Price Discovery and Transparency Act would require Secretary of Agriculture Tom Vilsack to "establish minimum thresholds below which negotiated trade volumes cannot fall, allowing for public input and the review and modification of those thresholds."
Amending the Agricultural Marketing Act of 1946, the bill states regional minimum cannot be less than the average percentage of negotiated purchases made in that region between the beginning of 2020 and end of 2021. Additionally, no regional mandatory minimum can exceed 50% of total weekly or total monthly trade. The bill was approved by the U.S. Senate Committee on Agriculture, Nutrition and Forestry earlier this year and introduced to the full Senate for consideration earlier this week.
Beef cattle faring well going into fall, winter
In its most recent analysis of the bill -- which it has observed since Senators Jon Tester (R-Mont.), Ernest Grassley (R-Iowa), Deb Fischer (R-Neb.) and Ron Wyden (D-Ore.) introduced the bill in November – the Texas A&M Agricultural and Food Policy Center states it will create a "significant burden that falls largely on the Southern Plains."
The center estimates that the bill will require cattle producers to market an additional 2.3 million head of cattle via negotiated sales compared to existing law.   
4. Arkansas cattle producers facing 'disaster' as record conditions worsen
Experts with the University of Arkansas System Division of Agriculture will host a free webinar to offer guidance to Arkansas cattle producers struggling with drought.
The webinar will be offered from 6-8 p.m. Thursday via Zoom. Although the webinar is free, registration is required and available at https://bit.ly/drought-webinar.
"Our cattle producers statewide are struggling right now to survive this drought, and many of them face some tough decisions," Vic Ford, extension's associate president for agriculture and natural resources, said in a news release.
"We can provide resources in management strategies and research-based recommendations for forage, beef and pest management that we hope will help our cattle producers through this drought," Ford said.
A recording will be made available later for those unable to attend.
Topics and speakers include:
• Livestock economics -- James Mitchell, livestock economist;
• Forage management -- John Jennings, forage agronomist;
 Beef management -- Daniel Rivera, director of the Southwest Research and Extension Center;
• Fall armyworm and stem maggot control -- Kelly Loftin, entomologist;
• Farm and farm family stress -- Brittney Schrick, family life specialist.
5. Herd of grazing cows shut down stretch of Florida's Turnpike, causes backups for hours
There's never a boring day in the cattle world. Just ask travelers on the Florida turnpike. A herd of cows was set loose on Florida's Turnpike in Central Florida Monday after a cattle truck caught fire. The "Oh, Florida" moment began around 11:30 a.m. in the northbound lanes of the turnpike at mile marker 226 in Saint Cloud, Osceola County, and caused a cowload of backups in the area for hours, according to the Florida Highway Patrol. A 47-year-old truck driver from Samson, Alabama, told troopers his semi-cab Cattle Hauler caught fire. He pulled over and released the cattle (about 70 cows) so they could escape the flames, troopers said. 
The turnpike remained closed most of the afternoon Monday and asked drivers to avoid the area as authories worked to roundup the cows and search the woods for runaway cattle. 
Subscribe to Our Newsletters
BEEF Magazine is the source for beef production, management and market news.
You May Also Like
---