How will the hotel and restaurant industries recover?
How will the hotel and restaurant industries recover?
Restaurants and other foodservice venues have a long, precarious road ahead.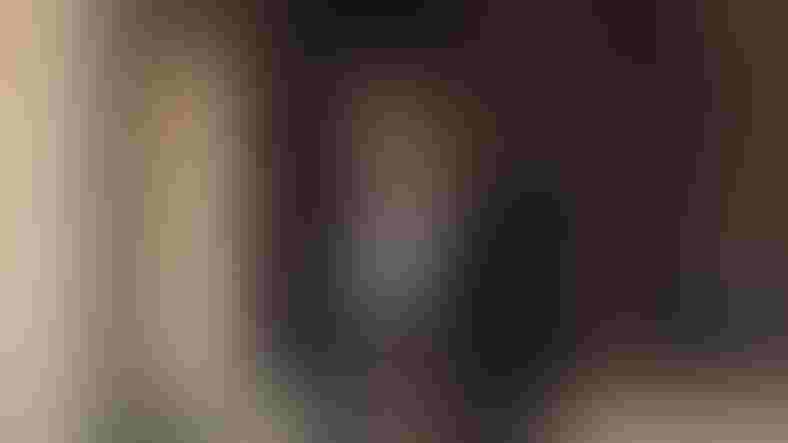 Alexander Shelegov / Getty Images
With the partial opening of dine-in at restaurants around the country, it is worth looking at just what the future holds for what has been the distribution channel for over half of this country's beef production.
Of course, we know already that Hotel, Restaurant and Institutions (HRI) will not move that high of a percentage in 2020. With dine-in shut down for three months in most of the country and the major surge in retail sales, the annual split is nearly certain to change in 2020. The question is, how fast and how well will HRI recover for the rest of the year?
Two things about the summer season will affect beef consumption. There will be pent-up demand for travel, which will boost restaurant, airport and hotel use. Summer weather is boosting outdoor dining, which everyone assumes is safer. The public is tired of staying cooped up at home and growing doubts about the real value of the lockdown are on the rise.
While the big chains are more likely to have the resources to re-start or had the requisite financial staff to secure government help, some smaller chains and independents may have a very basic cash flow problem. Many restaurants are on a 30-day supply arrangement, wherein they have 30 days to pay for food after receipt to sell it and generate income. 
With no way to plan for nearly overnight closure notice from state authorities, much of that March food was either given away to food banks or thrown out. With suppliers not having been paid for that food, many are reluctant or refusing to re-supply restaurants that have not paid for March orders.
Some non-bank lenders to restaurants said they had shut down all credit lines for restaurants, knowing there has been little or no revenue. The National Restaurant Association estimated in June that at least 3% of operators had shut down permanently and it expected thousands more to follow. It estimated that restaurants lost $80 billion in sales in March and April.
One link up the chain, one of our major packer contacts expressed his concerns about moving product and getting paid for orders in March, when the crunch was new.
A recent trip through airports and big cities in the Northwest by relatives indicate that many restaurants are open for dine-in. Interestingly enough, it was the chain locations that were more likely to be still shuttered, indicating that the independents needed the cash flow and had found some way to stock inventory. Air flights are running 50% or more to capacity, although the total number of flights are reduced.
One advantage the beef industry has: most burger chains are already oriented for lots of drive-through business, are budget-friendly and set up for minimal human contact. They were in the right place at the right time. 
McDonald's reported that while April's sales were down 19%, May's were only down 5%. That was with hardly any of its outlets open for dine-in.  Much of the decline was due to reduced breakfast business, which affects beef much less. People not going to work don't need to grab a quick breakfast on the way.
Yum Brands, which includes KFC, Pizza Hut and Taco Bell, reported positive increases during the quarter ending in May.
Another bright spot has come from consumers adapting. McDonald's, Wendy's and other outlets and delivery services reported that the average fast food purchase amount increased 18% in April, according to Black Box Intelligence and 15% for casual dining chains. Families are purposely aiming for leftovers to cut down on trips.
McDonald's responded to the shift by paring their menu down in order to speed up service times, cutting 24 seconds off the average.
Trying to stay in business
Once they figure out how to re-open, a big problem for most restaurants will be how to keep operating at non-profit levels because of mandated 25% or 50% capacity limitations. Requiring reservations will help them schedule labor better. Hopefully, they will be able to spread out the numbers better throughout the dining hours, as opposed to the big rush at certain hours of the day that boost numbers in normal times.
Some operators are definitely having difficulty getting staffers back, with some of them making more money staying at home than working, given the extra $600 per week in unemployment in the CARES Act. That is one more example of politicians not understanding how incentives work for humans and the unintended (?) consequences.
A visit to our favorite casual dining burger place was telling: the sounds from the kitchen area sounded like a party. Our deduction, confirmed by our happy server, was that these folks were glad to be back at work. We're thinking some other servers and kitchen workers, with a longer-term view, will want to protect their jobs and their seniority by coming back to work.
Either way, the unemployment boon will end July 31, unless the Democrats can find a way to extend it. It would seem unlikely the Republicans would go along with that move, given the proof of some Republicans' warning in the initial debate that this disincentive to work would have serious consequences.
It is worrisome that the warm weather states where many speculated hotter temperatures would hinder the virus' spread have been the ones with higher recent case numbers.
Surveys about whether and when people are intending to go back to dine-in restaurants have varied widely. Our drive-around anecdotal research has shown most restaurant parking lots to be half–full to full, especially on weekend nights. Some of that is people parked for takeout. But predicting and polling on something like this is difficult.
The bottom line is nearly everyone has to eat every day. Part of the question for HRI will be: how tired of their own cooking will people be? How tired of looking at the same faces across the table will they be?
Steve Dittmer is a longtime beef industry commentator and executive vice president of the Agribusiness Freedom Foundation. The opinions of the author are not necessarily those of beefmagazine.com or Farm Progress.
Subscribe to Our Newsletters
BEEF Magazine is the source for beef production, management and market news.
You May Also Like
---