Hurricane Harvey Update: Ranchers step up to help
Hurricane Harvey Update: Ranchers step up to help
Taken in human terms, hurricanes can be one of the most destructive natural disasters around. That's saying a lot, given the tracks that 2017 will leave in the annals of ranching history.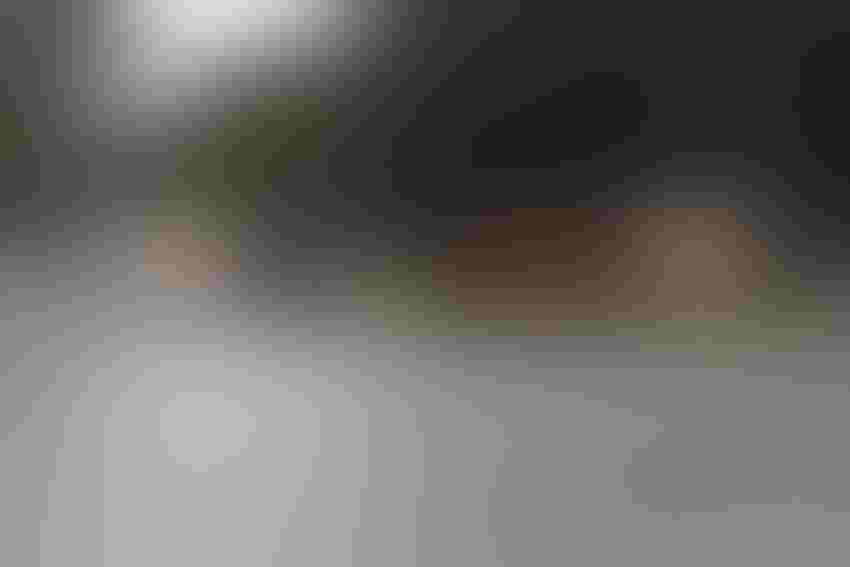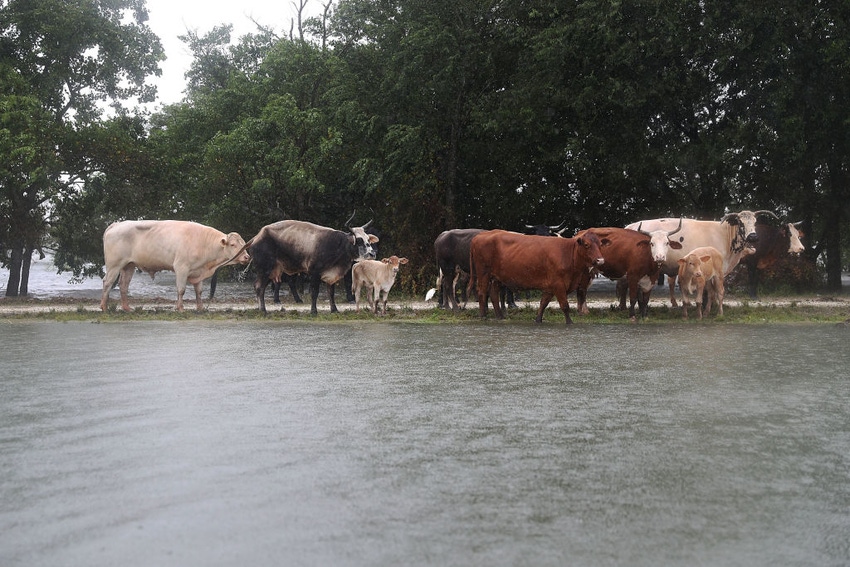 Cattle find a strip of dry ground after the area was flooded by Hurricane Harvey on August 30, 2017 in Port Arthur, Texas. Harvey, which made landfall north of Corpus Christi late Friday evening, is expected to dump upwards to 40 inches of rain in Texas over the next couple of days.
Photo by Joe Raedle/Getty Images
Hurricanes are not new phenomena along the Gulf Coast. They are a natural part of the weather cycle and always will be.
But taken in human terms, hurricanes can be one of the most destructive natural disasters around. That's saying a lot, given the tracks that 2017 will leave in the annals of ranching history. Drought, wildfires, and now Harvey will leave an indelible mark on agriculture nationwide.
But when disaster strikes, the ranching community steps up.
The All-American Beef Battalion, BEEF's 2012 Trailblazer winner, is a perfect example. The group is on-site in the disaster zone, cooking for relief workers, according to the Oklahoma Farm Report.
The All-American Beef Battalion's efforts are being supported by packers, which have donated more than 100,000 hamburgers, and Oklahoma livestock markets. Southern Oklahoma Livestock Market in Ada, along with all of the National Livestock Companies, are assisting with relief for hurricane victims in southeastern Texas.
"We are assisting the All American Beef Battalion in their efforts to feed families and relief workers around Houston," the livestock market group said in a Facebook post earlier this week. "AABB volunteers will be on site cooking as long as resources hold out. We are accepting donations on behalf of AABB to help purchase buns, plates and other items to be served on site. Any amount will help. If you want to contribute, please call the office of National Livestock Credit at 800-310-0220 for instructions."
Additional programs that are accepting contributions to help agricultural producers can be found on the Texas and Southwestern Cattle Raisers Association hurricane website.
Cattle stranded
Meanwhile, along the Texas Gulf Coast, "It looks like a bomb went off," says Texas AgriLife Extension agronomist Josh McGinty, Corpus Christi. McGinty toured many of the small coastal towns and says many of them were nearly or completely destroyed by the violence of the storm, according to Southwest Farm Press.
While it is too early to assess the total effects of the hurricane on cattle and cattle producers, those effects are likely to be significant. 
South Texas ranchers are scrambling to relocate cattle from massive flooding spawned by Tropical Storm Harvey, with many hauling livestock up to the north of the state while others rush to move the animals to higher ground nearby.
About 1.2 million cattle are located in a 54-county disaster area drenched by Harvey, which made landfall as a hurricane last weekend. With more torrential rain in the forecast, ranchers are expressing worry that some animals could perish despite efforts to save them, Reuters reports.
Of immediate concern to ranchers were cattle stranded by high water infested with venomous snakes, fire ants and alligators, said Hollis "Peanut" Gilfillian, a cattle rancher in Winnie, Texas, about 60 miles east of hard-hit Houston.
"We're in gator country ... period," said Gilfillian, adding that nearly every pond on the ranches in his area contain alligators.
"It's not unusual to see an alligator in my backyard or road ditch," he said, but added, "There's plenty other animals that they (alligators) would much rather eat, such as fish, as opposed to trying to go after cattle."
Ranchers had tried to prepare for the storm last week by moving cattle to the nearest hills or trucking them to safety in the north of the state, cattle industry groups said.
Chuck Kiker, who raises cattle on his farm near Beaumont, about 60 miles northeast of Houston, opted to leave his animals in place but was caught off guard by the storm's severity.
"You can't move animals at this point, so you're kind of stuck because of high water everywhere. There's really no place to move them," he said.
Relief efforts
Rescue and relief efforts are underway, according to the Texas Animal Health Commission. TAHC is the state's coordinating agency for all disaster response issues related to animals, both large and small.
TAHC has boots on the ground in some of the hardest hit areas of the state where local authorities have authorized entry, assessing animal issues resulting from Hurricane Harvey. Agency personnel deployed and continue to work with local disaster district committees, calling on resources to meet animal-related needs locally whenever possible.
Strong winds and rising flood waters destroyed fences and displaced large numbers of livestock. TAHC is coordinating with Texas A&M AgriLife Extension to establish livestock supply points in areas of critical need, and with Texas Department of Agriculture to receive and distribute donations of hay and livestock feed. TAHC requested the services of Texas & Southwestern Cattle Raisers (TSCRA) Special Rangers to assist in capturing stray livestock and returning them to rightful owners.
The number of shelters available to receive animals is at 74 and growing as response efforts progress. In addition to pre-designated shelters, the TAHC has received numerous offers of sheltering space from livestock owners with pasture or barn space. With their permission, this information has been forwarded to the 2-1-1 operators and posted on the TAHC website.
Updates will be provided as new information becomes available and assessment teams are able to report damages and needs for assistance. Click here for the latest information on Hurricane Harvey animal response efforts.
Storm track
The Weather Channel predicts the storm will continue on a northeast path across the Southeast, initially affecting Louisiana and Mississippi, with 20-mph winds and continued heavy rain.
According to the National Weather Service, Hurricane Harvey has set a preliminary record, surpassing 50 inches for the greatest amount of single-storm rainfall ever measured for the continental U.S. Additional rainfall accumulations of 6 to 12 inches are expected to the north and east of Houston from far east Texas into southwestern Louisiana. This is producing devastating flooding throughout the region. Numerous Flash Flood Warnings are currently in effect.
Subscribe to Our Newsletters
BEEF Magazine is the source for beef production, management and market news.
You May Also Like
---