World pork production: Is it enough to backfill the ASF crater?
World pork production: Is it enough to backfill the ASF crater?
Our last look at the impact that African swine fever will have on global protein markets addresses global pork production. Will it be enough?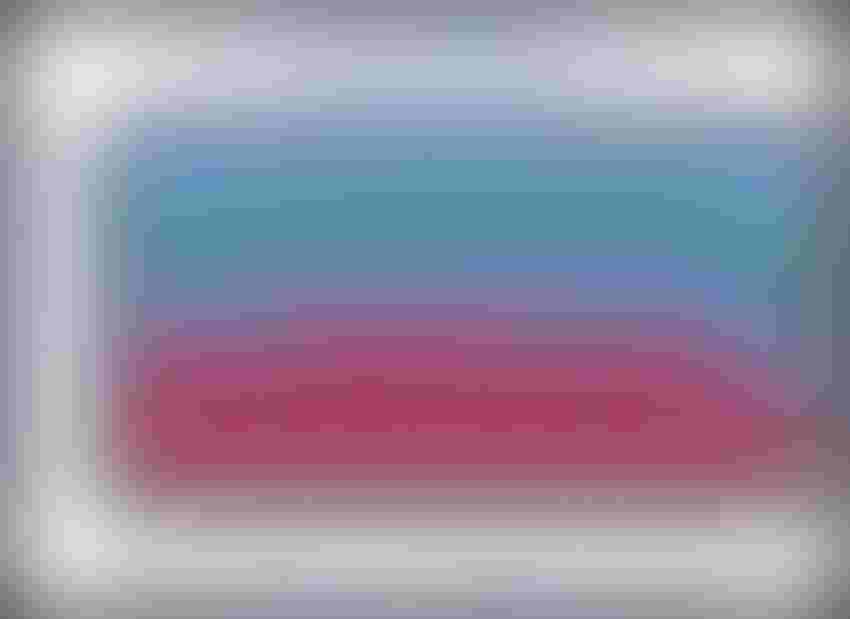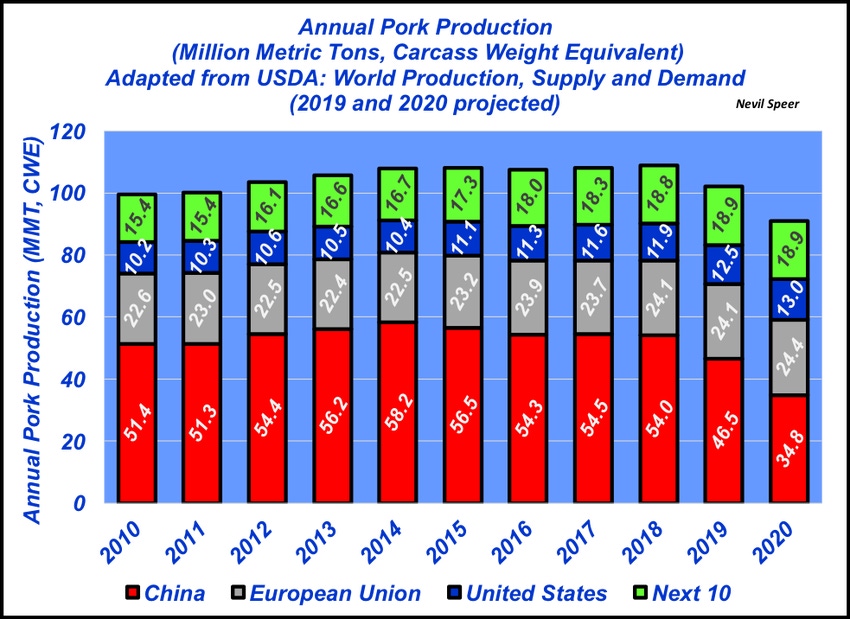 Over the course of the past several weeks, this column has highlighted the impact of African swine fever (ASF) in China. The impact on the protein market can't be understated—and most important, it's an unprecedented scenario. 
As a result, Industry At A Glance is providing some broader overview to help readers better understand the bigger picture of what may, or may not, occur in the coming year. 
It's challenging to get an exact handle on the true impact. But nevertheless, the pork shortfall in China will likely hover around 22-25 million metric tons (mmt). To put that in context, this week's graph highlights China's pork production capacity with respect to the other major pork producing areas. The main take-away being that China represented (past tense – prior to ASF) roughly half of the world's total pork production.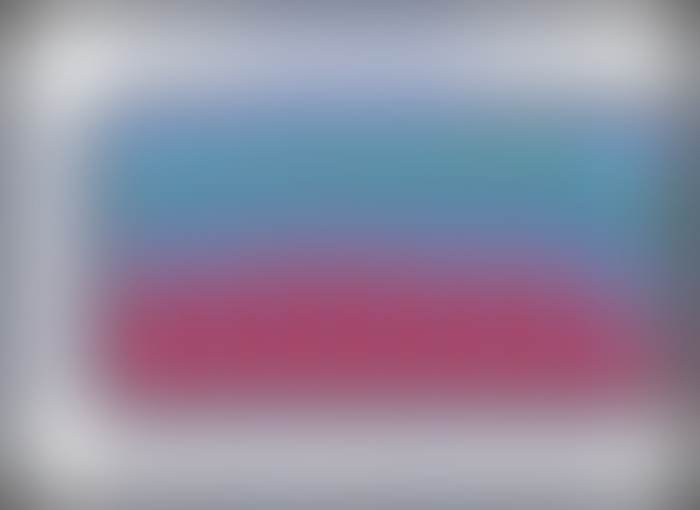 To that end, the illustration depicts peak production in China at 58.2 mmt in 2014. That's forecast to plunge to 34.8 mmt in 2020, a difference of 23.4 mmt and drops China below 40% of the world's total production. 
Global pork production also peaked in 2018 at roughly 109 mmt; that's forecast to decline to just 91.1 mmt next year. The deficit could actually be even larger than what's forecast here IF Chinese pork producers opt to retain an increased number of gilts (maybe even all of them) to begin rebuilding the sow herd. 
With that in mind, the extended focus in BEEF is the result of numbers that are overwhelming! The situation will most definitely impact world protein flow (pork, poultry, beef, dairy), be disruptive to markets, and likely influence trade negotiations—all in ways that are impossible to determine. Stay tuned!   
Speer serves as an industry consultant and is based in Bowling Green, Ky. Contact him at [email protected]
Subscribe to Our Newsletters
BEEF Magazine is the source for beef production, management and market news.
You May Also Like
---