4 meaty headlines: Fake meats, beef sales & sin taxes
4 meaty headlines: Fake meats, beef sales & sin taxes
Here is the good, the bad and the ugly headlines surrounding beef, fake meats and more.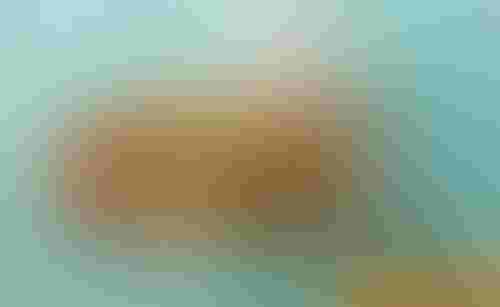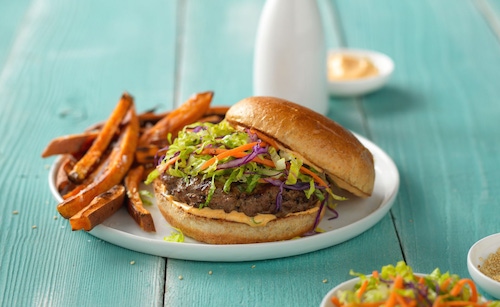 What's the latest in the media on fake meats? Recent headlines talk ethics, environmental sustainability, health, market competition and more.
Today's blog rounds up some of this week's meaty headlines. As you browse these articles, hopefully it gives you a better perspective on the ins and outs of the competitive protein space.
Despite the negative reporting beef continues to face, our product is still king and is beloved by consumers here and abroad.
Check out these headlines to see what influencers and reporters are saying about the beef industry and our competitors:  
1. "Plant-based meat substitutes drive headlines, beef drives sales" featured on Restaurant Drive
This article was published in Restaurant Drive and was sponsored by the Beef Checkoff. Here is an excerpt: "In recent months several national quick-service chains have made a splash by announcing the addition of plant-based meat substitutes to menus. While the new items have generated a wave of publicity, a look at the sales data shows that last year consumers purchased 14 billion pounds of beef compared with 700,000 lbs. of beef substitutes in both foodservice and retail. That is, beef substitutes comprised half of a percent of the overall market in pounds."'
2. "Governments around the world are considering taxing red meat like tobacco in an effort to curb climate change" by Sophia Ankel and Jack Derwin for Business Insider
Here is an excerpt: "First the taxman came for your cigars, now he might be coming for your steak. That's according to a new report sent to Business Insider by research company Fitch Solutions, which concluded that 'sin taxes' - levies on products deemed undesirable like tobacco, sugary foods and drinks - could soon be applied to meat."
3. "Veggie burgers were living an idyllic little existence. Then they got caught in a war over the future of meat." by Laura Reiley for the Washington Post
"People see veggie burgers on the menu and think it sounds like it's chopped-up salad," said Will Coggin, managing director of CCF, in the article. "Despite what the name leads people to believe, 'plant-based' meats are made in industrial facilities, not gardens. Fake meat companies are trying to promote a 'health halo' over their products, but consumers should know that imitation meat is highly processed and in some cases has more calories and sodium than the real thing."
4. "Whole Foods CEO says plant-based fake meat is bad for your health" by the Daily Wire
According to the article, "John Mackey, co-founder and CEO of Whole Foods, recently told CNBC that while the plant-based meat is better for the environment, and is more ethical than eating animals, it is made from processed ingredients that aren't healthier than actual meat.
"'The [brands] who are capturing the imagination of people — and I'm not going to name these brands because I'm afraid I will be associated with the critique of it,' Mackey, who has been a vegan for more than 20 years, told the outlet, 'but some of these that are extremely popular now that are taking the world by storm, if you look at the ingredients, they are super, highly processed foods.'"
If you run across negative headlines that are worth tackling in BEEF Daily, please email them to me at [email protected]. Thank you!
The opinions of Amanda Radke are not necessarily those of beefmagazine.com or Farm Progress.
Subscribe to Our Newsletters
BEEF Magazine is the source for beef production, management and market news.
You May Also Like
---