McDonald's updates menu with fresh, natural ingredients
McDonald's updates menu with fresh, natural ingredients
Butter not margarine, fresh beef with no preservatives — these are just a few of the changes McDonald's is making in order to appeal to health-conscious consumers.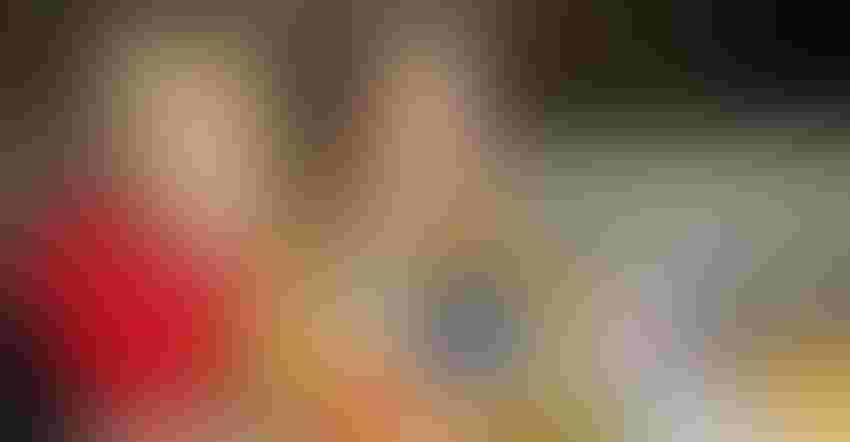 Getty Images | Kristian Dowling
When people think of McDonald's, they probably think of the chain's signature cheeseburger and French fries. This iconic fast food meal may look the same as it did decades ago, but today, the retailer is focused on serving meals that meet and exceed consumer demands and expectations surrounding nutrition, environmental sustainability and more.
Reducing the sugar in Happy Meals, introducing a McVegan burger and pledging to reduce greenhouse gas emissions are just a few of the projects McDonald's has in the works in 2018.
So what's next for the retail giant? Artificial ingredients are on the chopping block.
According to Julie Jargon for The Wall Street Journal, "McDonald's is stripping artificial ingredients from more food to win over customers who, the burger chain believes, don't want to eat things with names like calcium propionate and sodium benzoate.
"Those and other ingredients found in the buns, cheese and sauce on some of McDonald's best-known burgers are gone from its U.S. restaurants, the restaurant announced last week. The Big Mac, Quarter Pounder with Cheese and burgers in Happy Meals are now among items free from artificial preservatives, flavors and coloring."
Jargon says these new recipe changes are McDonald's latest attempt to appeal to health-conscious consumers and to reverse a recent slump in sales.
These are just the start of the changes the company has made in the last year. This spring, McDonald's started using fresh beef for its Quarter Pounders. The company is also replacing high-fructose corn syrup with sugar in its buns and removing artificial preservatives from Chicken McNuggets, as well as returning to butter instead of liquid margarine in Egg McMuffins.
"This really is meant to serve as another proof point of what we're doing at McDonald's to enhance the quality of the food," Chris Kempczinski, president of McDonald's USA, told The Wall Street Journal. "We hope it's the cumulative impact of all the changes we've been making that will move perception."
As McDonald's reverts to a more simple menu with natural ingredients and no artificial preservatives, shelf life will be reduced and additional refrigeration will be necessary However, the chain moves through products and customers so quickly that it doesn't anticipate this being a problem.
Retailers have a way of dictating what food producers will be required to bring to market, so it's imperative we keep an eye on what companies like McDonald's are currently focused on. From sustainability to fresh, wholesome ingredients, it's clear McDonald's is listening to its consumers, and beef producers will need to be poised to meet the demands of the ever-changing marketplace.
The opinions of Amanda Radke are not necessarily those of beefmagazine.com or Farm Progress.
Subscribe to Our Newsletters
BEEF Magazine is the source for beef production, management and market news.
You May Also Like
---