10 best BEEF Daily blogs from 2019
10 best BEEF Daily blogs from 2019
As we reflect on the ups and downs of 2019, Amanda Radke shares the most-read blogs from the last 365 days.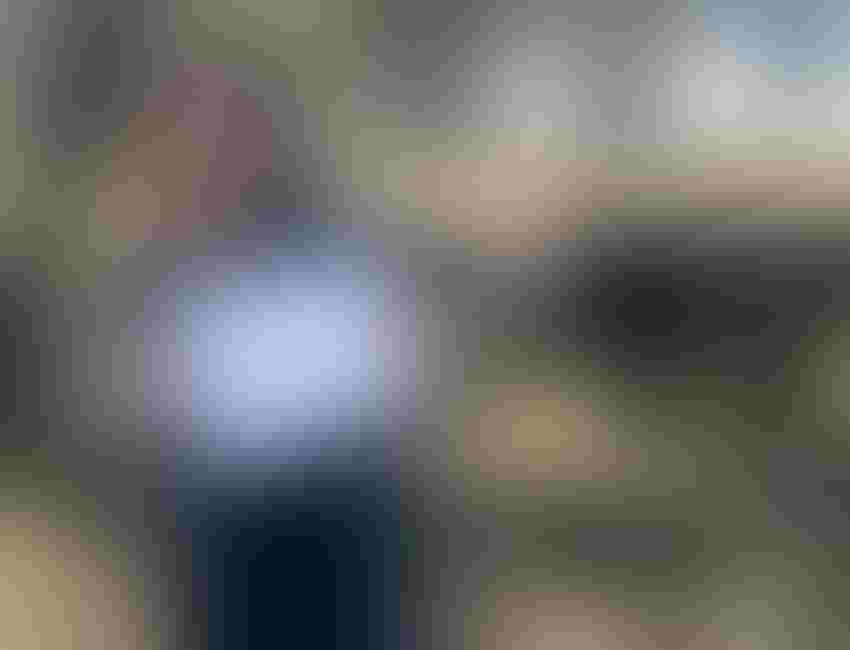 Ranchers are nothing if not eternal optimists.
We are strong, independent, resilient and doggedly determined, no matter the obstacles.
However, if there was ever a year that would run a guy down, it was 2019.
I'm sure I'm not the only one who has said it or thought it, but I'll say it now, "Goodbye and good riddance, 2019."
Goodbye to your freezing temperatures.

Goodbye to your never-ending blizzards.

Goodbye to your flooding in May and more flooding in September.

Goodbye to the mud that made calving, planting, haying and grazing incredibly difficult and nearly impossible.

Goodbye to the caved-in culverts, the underwater roads, the buried farm equipment in the fields, the stuck-in-the-mud newborn calves, the in-the-red balance sheets, the growing bank notes, the market uncertainties, the stressful trade wars and farmers and ranchers being used as political pawns in stupid games with stupid prizes.
Don't let the door hit you on the way out, 2019. We want to hang out with 2020 now, where we are starting fresh with new resolutions, new goals and a renewed sense of optimism for what's to come.
Sure, it's an election year, so we'll have the headache of non-stop political ads. And fake meats will continue to weasel their way into the meat case. Then there's these pesky activists who think they can break onto my property and steal our livestock in the name of "animal rights." And we're still wet and flooded, so it's not like our issues are going away just because it's a new calendar year.
Yet, I'm hopeful for what's ahead.
I'm hopeful that the weather will finally cooperate. I'm hopeful that the markets will turn in our favor. I'm hopeful that consumers will finally recognize the amazing work beef producers have done in being the best stewards of the land while producing the most nutritious, delicious, safe and affordable beef in the world.
Most of all, I'm hopeful that my peers in the beef industry will continue to operate, moving ahead with wisdom earned from a really hard year in the business.
And even if the year ahead decides to be tough just like 2019, well then, we'll show Mother Nature just how tough us cattlemen and women really are!
Before we say goodbye to 2019 and hello to 2020, I thought it might be fun to recap the best of the BEEF Daily blogs from the last 365 days. Thanks for tuning in every Monday through Thursday. I appreciate being part of this BEEF community and look forward to serving you in 2020 and beyond!
Browse these top 10 blogs and let me know your favorite! Also, be sure to offer your suggestions for future topics to cover in 2020. Thank you!
Top 10 BEEF Daily blogs of 2019:
1. Ellen DeGeneres: Could this rancher please come on your show?
2. Why Schwarzenegger's "Game Changers" documentary is dangerous
3. Researchers conclude livestock have no detectable effect on climate
4. Activists target 4-H youth with vandalism at the county fair
5. Lobbyists working hard to steal ranchers' freedoms
6. What we can learn from the undercover video taken at Fair Oaks Farms
7. Politician vows to tax producers to make beef more expensive
8. Ellen DeGeneres: I hope you can see the heart of rural America
9. Ag education desperately needed in schools
10. Green New Deal proposes eliminating "farting cows"
The opinions of Amanda Radke are not necessarily those of beefmagazine.com or Farm Progress.
Subscribe to Our Newsletters
BEEF Magazine is the source for beef production, management and market news.
You May Also Like
---