Soldiers: A ready-made workforce for ag?
Soldiers: A ready-made workforce for ag?
S.A.V.E. Farm is building a natural bridge between transitioning military service personnel and the growing need for more agricultural producers.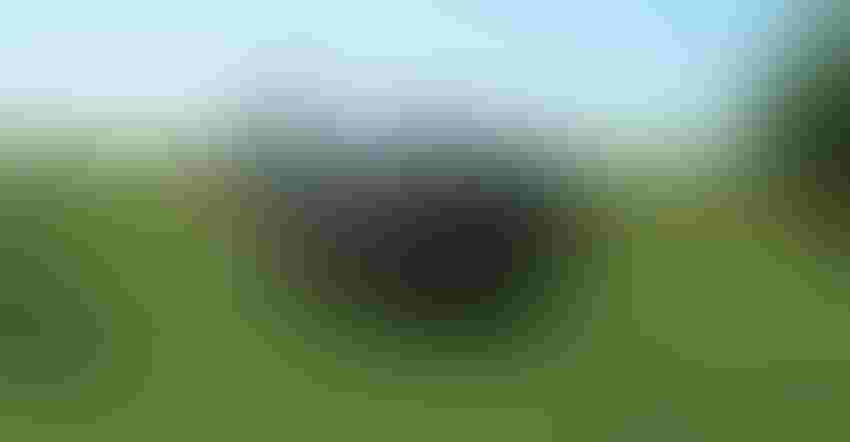 Book learning is important, but it can never replace hands-on experience. The S.A.V.E. farm recently added a herd of cattle to its curriculum, allowing students to learn the ins and outs of cattle and pasture management.
Courtesy of S.A.V.E..
There's something about farming, a natural connection between humans and the soil, between humans and their animals," says retired Army Lt. Gen. Mike Dodson, chairman of the board for S.A.V.E. Farm. "We all know what happens when you take a dog into a hospital; blood pressures go down, heart rates go down. That's a bit of magic we're trying to recreate."
S.A.V.E. stands for Service-member Agricultural Vocation Education.
"S.A.V.E. is designed to provide opportunities to veterans or serving soldiers transitioning from the military, providing therapy and a succession plan to allow them to move into existing farms or build their own farmsteads with some of the financial resources out there," Dodson explained at last summer's Rural Workforce Summit hosted by Production Animal Consultation.
S.A.V.E. was established in response to a couple of major societal undercurrents that are too easy to overlook if you're not right next to them.
First, since 2001, 2.5 million U.S. soldiers have served in the Afghanistan and Iraq wars. Many served and continue to serve multiple deployments.
One in 10 returning soldiers were injured in combat; 10% have a physical disability resulting from their service; 22% have post-traumatic stress disorder (PTSD); another 12% have anxiety disorders.
"These problems they come back with aren't merely physical or mental; they're soul-deep problems," explains retired Army Col. Gary LaGrange, S.A.V.E. founder, in a recent video by Harvest Public Media.
LaGrange was garrison commander at Fort Riley in Kansas when troops deployed for Desert Storm in 1990. Dodson was one of those who deployed. Fort Riley is home of the storied "Big Red One" — the Army's 1st Infantry Division — which has seen action in all American wars since 1917 except Korea.
"A second critical national challenge is that 63% of the nation's farms are in the last generation," Dodson explains.
"So, there's going to be a need for farmers in order to preserve the family farm. There is a need for hundreds of thousands of new farmers over the next 15 years. … Going back to the founding of our nation, farming and ranching is absolutely key to our culture; and I, for one, don't want to lose that."
Approximately 350,000 soldiers transition from the military each year, many looking for the next step, a purpose.
Rural warriors
Plus, Dodson says 60% of transitioning military personnel have a rural background. According to a U.S. Department of Labor study, he adds that 40% of the total have a direct relationship with ranching and farming. Agriculture is a vocation many want to pursue.
"Few pairings more closely align than veterans and farming," according to a USDA message to veterans on Vantage Point, the U.S. Department of Veterans Affairs official blog. "The skill sets developed in military service match many of the characteristics of a successful agricultural professional."
Whether it's a sense of duty, responsibility and accountability for completing the mission, or being organized and disciplined, veterans typically transition naturally into farming, ranching and other agricultural opportunities, according to the veterans department.
USDA agrees. "The USDA knows what veterans bring to the table: a strict adherence to rules and schedules, the ability to problem-solve quickly and creatively, and strong work ethic," the message continues.
"In return, USDA is committed to assisting veterans across the country to keep America's food supply safe and secure."
LaGrange credits his daughter, Shari LaGrange-Aulich, as the genesis behind the creation of a farm to train veterans and transitioning service members.
She's a clinical psychologist, a child of the military and friends with lots of folks in the military. She saw firsthand the challenges facing those returning from military action.
Think big, do more
LaGrange also happens to be a master beekeeper. The Warrior Transition Battalion (WTB) asked him to teach a class in beekeeping. WTBs provide personalized support to wounded, ill and injured soldiers.
That first class morphed into formal training for 165 soldiers currently. The journey included the purchase of an existing beekeeping supply business, which provides training in woodworking, metalworking, and retail business operations. It also provides some funding. You can find supplies and honey at goldenprairehoney.com.
From there, LaGrange says the vision was to develop a farm of at least 500 acres, with all kinds of farming and livestock production — the notion being to train veterans and transitioning service members within a year's time and then place them on working operations.
"We're talking about teaching them so that they can thrive while they're working for someone else, or whether they start a small farmstead of their own," Dodson explains.
Incidentally, USDA's Farm Service Agency provided $64.5 million in direct and guaranteed farm operating loans to veterans last year.
S.A.V.E. moves ahead
S.A.V.E. completed a business plan in 2015-16. Since then, the organization leased 320 acres northwest of Manhattan, Kan., with the option to purchase. It helps to understand that Fort Riley is near Manhattan, which is home to Kansas State University (KSU). The organization also received free use of 145 acres near Lecompton, Kan.
Crops so far include corn, soybeans, hay, blackberries and lavender. They turned out the first 35 head of cattle in the spring.
The S.A.V.E. mission is single-minded — to help veterans and transitioning service members via production ag training and placement — but the effort is manifold.
While continuing to raise funds, the organization also received some government funding, via grants, but much of the infrastructure progress so far is borne by volunteer service and expertise, donations of equipment and the like. So, S.A.V.E. is training and serving while it works to build the training farm and facilities.
"The support that we've gotten locally has been tremendous," Dodson says. Donations so far include everything from seed and fertilizer, to tractors and equipment, to warehouse space, central heating and air.
Since starting five years ago, S.A.V.E. has helped more than 400 veterans and transitioning service members, and trained and placed 24 on agricultural operations around the nation, as well as placing another 34 in on-farm internships.
More important, Dodson says, they see evidence of some PTSD relief.
Partnerships key along way
For instance, S.A.V.E. worked with Cloud County Community College to develop an accredited 40-credit-hour farm management program. Students spend the first part of each day in the classroom and the rest of it on-farm with mentors. The first students enrolled last January. Graduates receive a certificate in farm management.
This summer, students enrolled in the first three-month technical training course that S.A.V.E. developed in partnership with Manhattan Area Technical College. The course teaches skills needed in an agricultural operation, such as welding, woodworking, auto mechanics and metalworking.
S.A.V.E. also partnered with Konza Prairie Community Health Center to provide therapy and care to students and employees through the U.S. Department of Veterans Affairs.
The organization continues to work closely with USDA, too. According to Dodson, USDA sees S.A.V.E. as a template than can ultimately by used by other land-grant universities. It's also a model of successful university-military relations.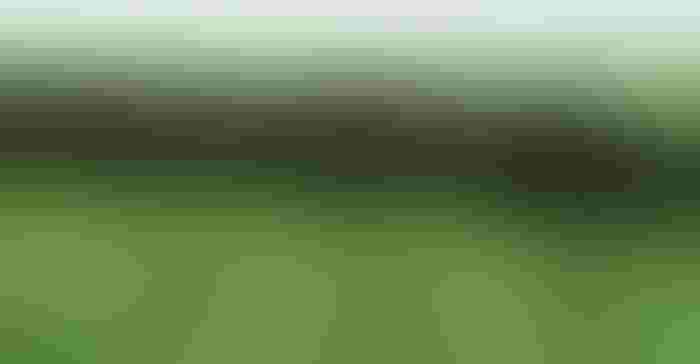 The only way to learn how to handle cattle is to handle cattle. The cattle herd at the S.A.V.E. farm gives returning veterans an opportunity to learn from experience, and then take that knowledge and put it to work on either their own farms or as top-notch employees.
Speaking of which, S.A.V.E. continues to work closely with KSU and the Extension service on everything from developing programs to training to advice.
Along the way, S.A.V.E. also provides early-career orientation for potential students, which includes visits to production operations, allied industry, on-site learning sessions and business plan training.
"We have an obligation — as a country, I think — to help them get into farming, particularly with such great needs out there," LaGrange says. "It's a wonderful opportunity to address these needs. Why not? It's the right thing to do."
Find out more about S.A.V.E. Farm and opportunities to help at thesavefarm.org.
BEEF will continue to explore these and other issues related to the growing shortage of rural labor in this exclusive series.
Subscribe to Our Newsletters
BEEF Magazine is the source for beef production, management and market news.
You May Also Like
---